Since 2004 Vertical has been changing how business communicates. A leading provider of appliance-based Unified Communications, enterprise mobility and IP telephony solutions, Vertical enables business customers to address the growing challenges of today's mobile, fast-moving business.

Vertical is a venture and-strategic backed company based in Silicon Valley. Key partners include Ericsson-LG, a leader in mobile LTE and enterprise communications technologies. Ericsson-LG is a strategic product development and investment partner, designing and manufacturing Vertical's systems and peripherals. Together, we provide market-leading communications solutions to businesses worldwide.
Vertical delivers powerful technologies that change how our customers do business so they don't have to settle for less than the most advanced business communications applications and solutions available today.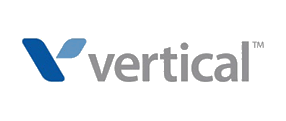 Platforms
---
Communications Apps
---
Endpoints
---
Legacy Systems
---
Don't Be Shy
Drop us a line anytime. Our friendly staff is more than happy to help
1730 Commerce Drive Bridgeport, CT 06605